Our expertise
The TBI Network is made up of more than 300 community members, service providers, researchers, clinicians and students from across New Zealand and around the world. We collaborate with individuals from other universities, industry and community organisations across the globe. If you are looking for an expert in a particular area, contact us and we will help to put you in touch.
We have experts involved across all TBI contexts including
Injury prevention
Epidemiology
Brain imaging
Engineering
Genetics
Sports concussion
Acute trauma care
Inpatient and community rehabilitation
Structure of the TBI Network
The TBI Network is strategically led by an Advisory Board and a Scientific Committee. There is a core team of researchers based at AUT. There are four research programmes within the AUT Core Team.
All research conducted by the core team has an applied focus, is underpinned by cultural considerations and addresses different TBI contexts to improve healthcare.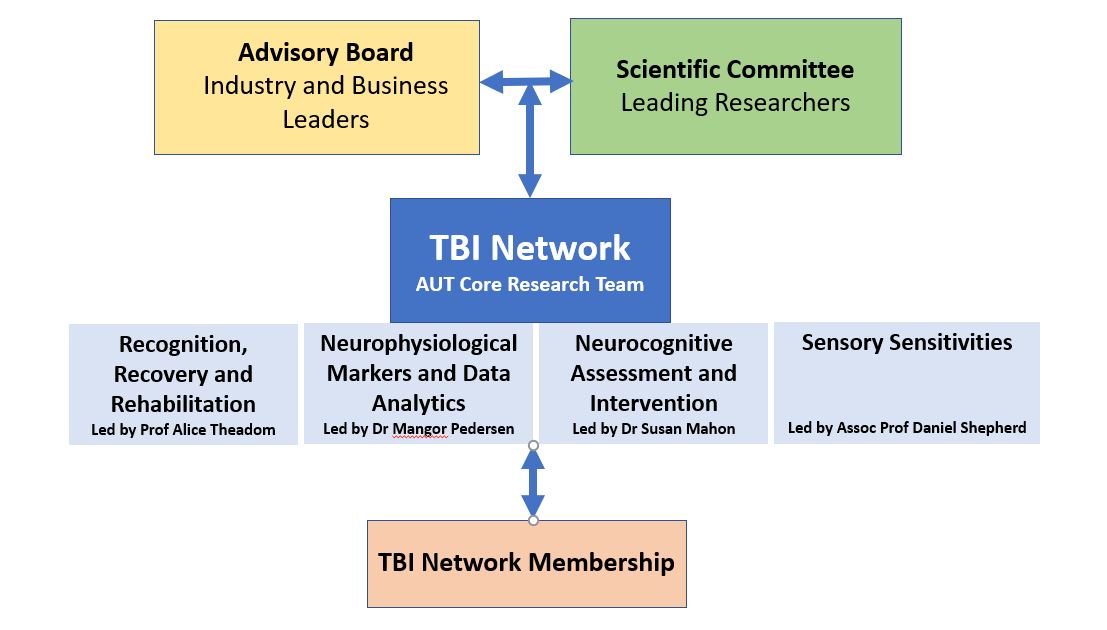 Study with the TBI Network
We are keen to supervise postgrad students who want to study in the TBI and concussion field at master's or doctoral level. Our supervisors are experienced in a range of related fields and scholarships are available.